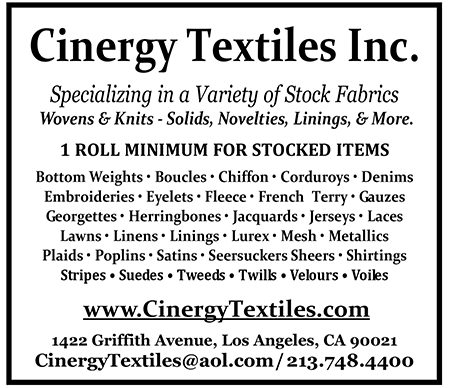 1422 Griffith Avenue
Los Angeles CA
Ramin/Roya/Kam
213 748 4400

Canvas, corduroy, denim, gauze, sateen, eyelet, poplin, sheeting, twill, velveteen & more. Domestic & import from Asia. Cater to the men's, women's, junior's & children's dress & eveningwear markets. Moderate price points.
Minimums:1 roll for all stock items
Incorrect Info Let us know.