Cotton/cotton Blends Suppliers.
Canvas, corduroy, denim, gauze, sateen, eyelet, poplin, sheeting, twill, velveteen & more. Domestic & import from Asia. Cater to the men's, women's, junior's & children's dress & eveningwear markets. Moderate price points.
100% cotton & cotton blends. Twill, jersey, chintz, poplin, sateen, muslin, denim, suiting, shirting & more. All weights, stripes & solids. Jobber. Full service plus books & shade cards available. Cater to designer & above mens & womens markets, plus home furnishings.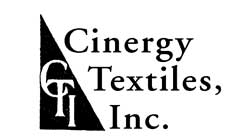 Cotton and cotton blends which includes a vast line from voiles to satins. Import from Korea, India and China. Offer a range of competitive and better and above price points.
Completely vertical from knitting to dyeing. Knits, knits with stretch, denims, twills, corduroys, cotton/cotton blends, terry, fleece. Domestic & import. Moderate price points. Cater to the women's and junior's casual line. Samples available.
Fine shirtings in 100% Egyptian cotton. Solids, piques, fancy stripes, twills, jacquards, cotton/Lycra blends (stretch), oxfords, tone-on-tones, pinpoints, yarn-dyes & more. Import & domestic. Mens, womens & kids markets. Moderate to better price points.
All cotton, p/cotton twills, p/c poplins, distressed bull denim, indigo denim, canvas, corduroy. Domestic. Jobber. Cater to men's & women's coats, apparel & uniform markets.
Cater to Designer, Bridal, Interiors and RTW collection of allover embroideries, trim embroideries, custom designs are welcomed. Rep Jakob Schlaepfer & Filtex-St. Gall. Finest cotton collections in the world. Swiss Made
Manufacturer of winterfleece prints and solids, cubbybear flannel & fine quilting fabric. Custom printings can be accommodated.
Light to medium weight twills and plain weaves. Domestic & import.
Wide range of fabric from America's leading mills including
Cotton broadcloth, canvas, twill, chambray, sheeting, poplin, duck & shirtings. Also, diamond quilting - straight stitch. Will overnight samples. Lowest prices. Cater to all markets.
44/45" 100% cotton flannel solids, basics & novelty prints. 100% cotton solid flannel quilt backing, 100% cotton white diaper flannel, 100% polyester novelty fleece prints & flannel flat fold prints & solids.
Cotton twill, cotton satin, cotton gauze, bengaline & chenille. Cater to mens, womens & kids markets. Popular price points.
Cotton twill, sateen, organdy, pique and yarn-dyes imported from Italy & France. Cater to women's shirt, blouse & couture bridal markets. Samples available.
Broadcloth and canvas. Also, novelty knits & wovens. Domestic & import. Converter. Cater to popular and moderate womens and childrens markets.
Cottons for tops and bottoms. Carry women's and men's fabrics from mills in Bulgaria, India, Korea and China.
100% cotton knitted fabrics: french terry, terry, thermal, ribs, interlock, pique, fleece, sherpa, micro-modal/surprima blends, cotton spandex blends, stripes & surface texture knits. PFGD & piece dyeing. Samples available. Domestic mfg made in the USA.
Cotton sheeting, poplin, linen, linen blends, dobbies, vinyls, PU. Home decor prints in antique & nostalgic vintage designs plus yarn dyes in woven stripes. Manufacturer. Domestic & import from England, Japan, Korea. Custom printing. Cater to home, apparel & fashion markets.
Broadcloth, batiste, sheeting, pique, voile, duckcloth, drillcloth & organdy. All solids. Domestic and import from India & the Orient. Converter. Popular to better price points.
Chambrays, oxfords, twills & shirtings in solid & yarn-dyed plaids & stripes. Large in-stock program in cotton & poly/cotton. Converter. Moderate. No sampling.
Large in stock inventory of cotton and cotton linen in solids, prints and checker plus cotton jersey spandex & 1X1 & 2X1 cotton jersey rib. Converter. Domestic & import from China, Japan, Italy & Korea. Cater to men's, women's & kids's top & bottom apparel. Moderate price pts.
Supplier of eco-fabrics thoroughly meeting researched standards of environmental consciousness. Feature innovative, novelty and high-performance textiles, including eco-friendly faux leather, upholstery, fire-resistant, outdoor, Crypton, Nano-Tex and GreenShield fabrics. Made from bamboo, eco-wool, recycled content and organic cottons. Many MBDC cradle-to-cradle certified fabrics, also offer points toward LEED certification. Cater to the contract textile, upholstery, drapery, interior, residential and hospitality fabric markets.
Converter, importer and wholesaler of cotton and cotton blends.
Manufacturers of 100% certified organic cotton textiles. Use low-impact, solvent-free, eco-responsible dyes and inks for printing and dyeing. Manufactur several collections of printed and solid cotton broadcloths, flannels, corduroys, voiles and knits for small to mid-sized apparel and home fashion manufacturers, quilters and at-home sewists.
Manufacurers of cotton and Tencel denim fabrics. Feature the Sustainblue collection: environmentally-friendly denims comprised of constructions using recycled cotton, recycled polyester and sustainable yarns, and denim constructed of Earthspun recyled yarns. Also feature selvedge denim. Headquarters in Greensboro, NC.
Converter and manufacturer of fabrics, both printed & woven, for all end-uses.
Cotton & blends in prints for all markets. Manufacturer.
All types of cotton twill, sateen with and without spandex. Plus seersucker checks & stripes in different sizes. Cater to womens & childrens markets. Moderate to bridge price points.
100% cotton, poly/cotton, nylon/cotton blends, woven as ristops, twills, sateens & ducks. Casual fabrics available as solid prints, textures & yarn-dyes in brushed flat and laundered finishes. Cater to the uniform, industrial & home markets.
Cotton, cotton/rayon, cotton/poly blended novelty weave apparel & home fabrics. 100% garment dyeables. Textured weave effects, dobbies, canton flannel, 4 1/2 to 8 oz sueded twills & canvas. Cater to popular ladies, mens & kids casual, active markets. Domestic & import.
Wovens and knits in cotton and blends with and without stretch: denim, chambray, twills, jacquards. Knitted offerings: blends with and without stretch, jerseys, ribs, French terry in fine gauge, Pima cotton among other options. Organic cotton available on request. Minimum yardage requirements based on individual item selected.
All types of cotton fabrics specializing in home decorating textile.
All types of cotton, cotton blends, denims, twills, poplins, lawns, & gauze. Solids and Novelties. Wovens & Knits. Budget to moderate price points.
"Fabrics for very gala occasions". Cotton & blended novelty & fancy fabrics. Import & domestic. Converter. Cater to bridal, evening & dress markets. Wholesale & retail.
Domestic Manufacturer of cotton solids & prints, broadcloth, flannel, sheeting, twill, sateen & poplin. Light to medium weight. Open stock. Competitive pricing. Women's, children's, uniform & shirt markets. Bags & home furnishings.
Importer, wholesaler & mill rep for cotton/cotton blends in solid colors, Madras check, prints & embroidery for dresses and home furnishing markets. Import from India.
Complete source for prints & novelties, such as silk chiffon, silk charmeuse, silk/cotton voile, polyester, cotton, burn-outs, velvets, lace, embroidery, eyelets, jacquards and more. These come in a variety of colors, patterns & effects. In-house design studio. Custom printing.
Wide range from the finest voiles to broadcloth, piques, twills, sateen. PFD available. 100% cotton and blends (polys, viscose, silk, linen), LYCRA/SPANDEX. Solids. Many white qualities with 100 yd Minimums. Other qualities priced by quantity 500 yd minimum. Fob Barcelona.
US manufacturer of certified organic cotton and eco-fiber circular knit, warp knit and woven fabrics with seamless manufacturing and distribution. Organic cotton, recycled cotton, recycled polyester, seaweed, PLA, bamboo, hemp, Modal™, Tencel™, soy and blended jerseys, mesh, pique, crinkle, velour and sherpa. Large in-stock program, plus can do custom fabrics. Also can do sample yardage.
Specialize in wide range of 100% cotton crinkle gauze qualities. Plus voile, sheeting & twill. Domestic converter. Cater to all markets. Moderate price points.
GOTS certified organically-grown cotton textile supplier, specializing in wide-width woven fabrics in prints and solid colors. Weaves include: sateen, muslin, twill, denim, percale in organic cottons.
Cotton in solids and prints. Domestic & import. Moderate price points.
100% linen, cotton, linen blended fabric. Cotton corduroy, stretch fabric. Specialize in piece-dyes, yarn-dyes, mesh, dobbies & fancies. Import from own mill in China. Work with all markets. Moderate price points.
One of the largest fabric distributors in the USA for men's clothing. We offer stock supported programs in wools, wool blends & cottons with low minimums from our warehouse in NJ. We also rep several of the finest mills in the world & have offices in Canada, England & China.
Extensive inventory of denims, corduroys & camouflage. The denims are both rigid and stretch, in all weights & styles. The camouflage line includes woodland, 3 day desert & digital. We carry all weights, wales & colors of corduroy plus twills, bull denims and chambray.
Original artwork and hand-drawn print designs for all apparel, home and fabric markets. All prints are printed on certified organic fabrics, sustainably and responsibly made. All fabric is printed in USA using water-based inks.
Importer and representative of Avanti-Japan. Producers of high-quality, certified organic, natural-fiber, organic cottons, recycled polyesters and biodegradable Japanese textiles. Cater to mid-to-high end mens and women's apparel, uniform and interior markets.
Eco knits & wovens made with bamboo, hemp, organic cotton, recycled polyesters, along with regular cotton & many technical virgin polyester offerings. Free samples. Offer small custom dye lot minimums as low as 300 mts on any running items.
Variety of fancy yarn dyes, jacquard's, plaids, stripes, solids and novelty fabrics. Sportswear, suiting, shirting weights from 5oz & up. Catering to the contemporary, missy & men's markets. Specialize in sculpted jacquard.
We offer imported and domestic fabric range. Woven & knitted. Many solid color stock items with low minimum order. Cotton broadcloth, pocketing. Oxfords, twill, canvas, sheeting, pique muslins, lawn, voile, polyester, blends, jersey, ponte de roma and more.
100% cotton, cotton/poly, cotton/rayon, micro modal rayon/supima cotton & cotton/spandex knit fabrics. Jersey, ribs, thermal, french terry, fleece, interlock, sherpa, velour, terry, stripes, novelty knits & surface interest knits. PFGD, PFP. Domestic converter. All markets.
Stretch & none stretch blends in light & heavy weight, novelty cotton pique for pants & tops.
Owner of Color-Tex, importer and converter of environmentally-responsibile textile fibers, yarns and fabrics, made from cotton, bamboo, kapok, pulp and other renewable resources. Represent Bambrotex, Nest, True Bamboo and Giotex.
Manufacturer of printed 100% certified-organic fabrics, printing only with dyes that meet the organic standards. Conversational, graphic all-over prints on woven barkcloth, lawn, voile, broadcloth and canvas and on knit interlock and jersey. Cater to the infant, childrens, women, table linens and home fashion markets. Minimum per pattern/per color way are one 15 yard bolt.
Cotton fabric, 100% cotton woven, lightweight, 57/58" wide. This gorgeous fabric is perfect for blouses, summer dresses, lingerie, tops, tunics and more. The fabric is finely woven, light weight and ultra-soft. First quality fabric at wholesale price.
Broadcloth in cotton & poly/cotton. Over 140 solid colors in stock. Converter. All 100% American made. Cater to all markets.
All types of yarn-dyes. Stock 100% cotton yarn-dye flannels. Imports from Portugal & the Orient. Converter. Cater to men's, women's & kid's lingerie & sportswear markets. Moderate price points.
Canvas & bottom weight fabric. 100% cotton in weights from 6 oz to 14 oz in many different colors. Always changing inventory and always new items in stock.
Producer of printed, sustainable textiles. Specialize in sea-inspired and floral prints on organic organic cotton and hemp. All design hand-screen printed at local New England mill with water-based pigment dyes. Cater to home fashion markets.
All types of natural cotton fabrics. Greige &/or finished goods. Twill, denim, muslin, poplin, voile, sateen & much more. Domestic & import from China, Pakistan, Korea & Japan for men's, women's & children's apparel markets. Samples available. Popular price points.
Provides knitted fabrics for fashion apparel, life style, swimwear, including single & double knits, ribs, poly cotton, slubs, novelties. Domestic & importer of organic & sustainable knit fabrics. Organic cotton, bamboo, cotton spandex.All colors & prints. 25 yrs experience.
All types of cotton with texture in woven solid and yarn-dye. Linen, poplin, twill, seersucker, denim, stretch, sateen, eyelet, corduroy. Expert in garment dye fabric (PFD). Top and bottom weight. Hugh inventory from China.
Cotton & cotton blends for apparel & home markets. Work direct with textile mills to provide wide selection, low prices, & quick turnaround.
Eco-friendly organic cotton, linen and hemp fabrics. Chemical-free, sweatshop-free, organically grown. Cater to home sewing and small manufacturers of apparel, bed, bath, and home products. Ship from warehouses in the US and Canada.
Huge selection of in-stock woven jacquards, tapestries, velvets & chenilles. Made in China, Italy & Belgium. Innovative looks & great values.
Represent Spechler-Vogel. Finer line of Sea Island and European cottons. American made cotton. Fine European wools. Imperial batiste and poplin and much more.
Extensive line of prints & solids. Denims, broadcloth, flannel, sheeting, lawn, twill, voile, eyelet & yarn dyes. Fashion & basics stocked year round. Custom design & printing. Sampling available.
Domestic knitting mill featuring basic and unique, novelty circluar knits in ultra-fine to coarse gauge sweater knits manufactured with blends with Repreve recycled polyester, Tencel and recycled cottons. Qualites include: knit jersey, single and double knits, interlock, ribs, jacquards, french terry, loop terry, and many more. Many finishes available. Manufacture with 50% less energy tham standard knitting mills.
Poly/cotton & 100% cottons in ducks, sueded twills, unsueded twills and poplins. Converter. Lots of colors & finishes for outerwear, activewear & sportswear. Domestic.
Stock organic cotton, bamboo, hemp, tencel, soy and wool fabrics. Carry organic fleece, terry, jersey, velour, flannel, denim, knits, lawn, canvas, muslin, merino wool. All fabrics carry at least one eco-certification. No minimums for production. Represent Canadian, US and Chinese mills of organic fabrics.
Large variety of fabrics in 100% cotton and cotton blends. Import from China and Korea. Popular price points for the womenswear markets. In stock. Samples available.
Batiste, seersucker, broadcloth, poplin, twills, yarn-dye stripes, tartans, ginghams, oxford, pinpoint oxfords, flannel, sheeting, organdy, lawn & more. Importer, converter. Carry large stock. Better price points.
Nylon and cotton blend fabrics from Italy all with water repellant treatments. Polyurethane coated fabrics. Prepared for dye fabrics all with special treatments.
A large selection of solid, yarn-dye & exclusive sophisticated petite print cotton fabrics. Batistes, voiles, satins, oxfords, seersuckers, shirtings, piques, jacquards & more. Stockhouse for samples, duplicates & some production yardage.
100% cotton and poly cotton. Twills, poplins, canvas, broadcloth and yarn dyes in both stretch and non-stretch fabrics. Manufacturer and distributor. Domestic and import. Cater to uniform, apparel and home furnishing markets.
Supplier of cotton duck, canvas and cotton sateen. Cater to home accessory markets. Better to designer price points.
All types of cotton qualities,100% & blends in all weights. Domestic & import from Asia, Europe, India & So. America. Mens, womens & kids moderate to better markets. Converter/importer. Garment packages. Showroom by appt only: 40 W. 37th St, Ste 701, NYC 10018.
Over 20 years of textile development and production for the home sewing and manufacturing trade. Known for fine batiks, basic and specialty wovens with Southwest flair. Made to order and "stock" basics. Import from Indonesia, India and China. Direct to customer or ship from one of our warehouses.
All types of solid, yarn-dye & printed cotton fabrics. Worldwide imports. Converter & manufacturer. Cater to moderate to bridge, mens, womens & childrens sportswear & active markets.
Top quality 100% cotton designs in prints & solids for the quilting, craft & apparel markets.
Cotton/cotton blends, knits, rayon, silk & linen. A specialist in unique PFD greige goods for the garment dye & product dye industries. Domestic & import from China, Korea, Turkey, Italy. Jobber. Better price points. Cater to women's & kids markets. Samples available.
Rare vintage fabrics from Art Deco to 1995 but also carry contemporary as well. Lots of barkcloth, geometics, upholstery weight and drapery fabrics. Full service house offering full upholstery, drapery and soft good services. By appointment only.
Cotton gauze, sateen, poplin, lawn, sheeting, voile & twills. In solids, yarn-dyes & prints. All weights. Import from own mill in India. Custom & open line prints. Packages available. Moderate & better price points.
Oxford cloth, broadcloth, canvas, twill, chambray, sheeting, poplin, sateen, shirtings, yarn-dyes & prints. Domestic. All markets.
Major supplier of corduroy & cotton, 6wale, 8wale, 11wale, 16wale, 21wale solid, printed, PFD greige and stretch. Velour, velvet, velveteen in woven solids, prints & stretch.
Producer of the quality organic cotton woven fabrics. In-house design studio. Cater to quilt, home fashions and childrens apparel markets as well as sell to fabric retail stores.
100% cotton yarn-dyes, broadcloth, twill, voile & batiste shirtings & cotton/linens. Also carry cotton prints as well as bottom weight fabrics in cotton & wool, wool/silk. Mill Rep. Import from Switzerland, Spain & Italy. Dress & sportswear markets. Better to designer.