Specializing in leather, suede, fur & exotic hides. Foreign & domestic leathers, including embossed, perforated, metallic, patent, distressed, pearlized, laser-cut & more. Alternate email: demitri@leatherimpact.com.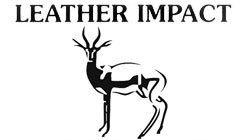 Suede & leather skins of all types. Also shearling, reptile and exotic skins. In business for over 35 years. Large in stock inventory. Hundreds of colors. No minimum orders. Cater to the apparel, accessory & home markets.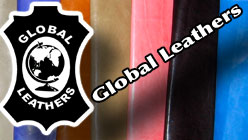 Wholesalers and distributors of leather, suedes and exotic skins. Cater to the apparel, belt, shoe, accessory & home furnishing markets. In stock program.
New York's #1 leather supplier, Leather, Suede, Skins, Inc. is known worldwide in the leather industry for the largest selection of conventional and inspiring skins for garment, accessories, upholstery, home furnishing & shoe markets. We bring the latest trends from around the world every season. We are able to accommodate both small and large orders. The quality of Leather, Suede, Skins, Inc.'s hides is great, for our slogan is "the Source for the World's Most Beautiful Leather!"
In stock collection leather skins/hides for Int. Design,Hospitality,apparel,handbag, accessories.Cowhide,lamb,goat,assorted suedes,Hair on Hides,exotics,embossed,foils & more. Origin USA/Italy/Germany.If we do not have it,we will find it.Assistance with contractors available.
Cow leathers. Tuscany croco metallic wash leathers, hand wiped leather collection. Custom colors & custom embossings. Import/export worldwide. Cater to all accesories & upholstery markets.
Suppling the US with top quality leathers from around the world.
Premiere skin supplier. All types of leather for the apparel, handbag, accessories and home markets. Also located in Los Angeles.
Leather and suede fabrics and trimmings. Domestic manufacturer.
Wide inventory of leather, suede, fur and exotic skins. Colors/Prints/Textures. Custom dye services offered. Ideal for home furnishings, apparel and accessories. Also finished leather products (pants, pillows, blankets).
One of the largest importers of quality upholstery cowhide leathers since 1986. Extensive inventory.
Leather manufacturer based in New York. We are focused on fulfilling your fashion leather needs. We provide prints on leathers, also vegan friendly printing on cork, vinyl, burlap & other synthetics including man-made suede with little to no minimum.
Produce leather using traditional vegetable tanning. All hides from North Anmerica. Environmentally-safe tanning naturally tans with vegetable oils and extracts. Environmentally-safe dyes. Cater to accessory, furniture, niche apparel industries, footwear, and bookbinding markets.
We custom print,foil print, perforate, snake cut & emboss designs on leather, cork and fabric.
Suede and glazed fish leather skins for custom manufacturing. Our fish leather is processed from the finest quality skins of non-endangered fish species including carp, pacific salmon, bass, sturgeon, shark, catfish, salmon and Nile perch. Stain and scratch resistant. Wide range of colors.
All types of leather, suede, shearling, pony, hair-calf and stretch leather and suede. Plain, embossed, perforated, printed or laser. We supply skins for garments, handbags, shoes and small leather goods. Lets also talk about making your garments. Visit our showroom by appointment only.
Custom manufacturer of quality leather trimming and high-end leather products made in NYC since 1943. From design to delivery for the garment, accessories, home & jewelry markets.