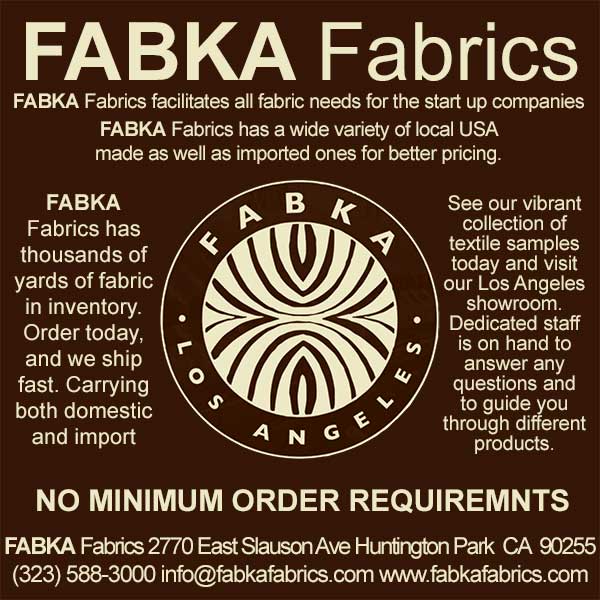 2770 East Slauson Ave. , #101
Huntington park CA
Carol Lee
323 588 3000

Completely vertical from knitting to dyeing. Knits, knits with stretch, denims, twills, corduroys, cotton/cotton blends, terry, fleece. Domestic & import. Moderate price points. Cater to the women's and junior's casual line. Samples available.
Incorrect Info Let us know.