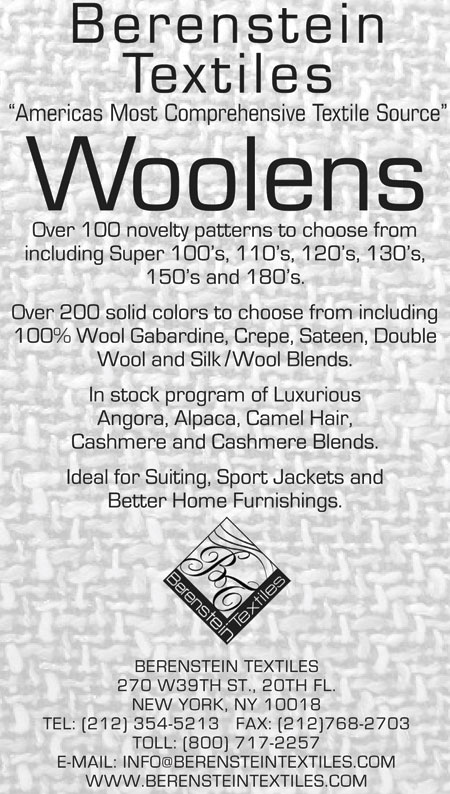 270 West 39th Street , 20th Floor
New York NY
Felix Berenstein
212 354 5213

Importers of better quality 100% wool gabardines, crepes, double wools, flannels & suitings. Stock program with over 50 colors in inventory. Features super 100's,110's,120's,130's,150's. Luxurious qualities. Alpacas, angoras, camel hairs, cashmeres & silk/wool blends.
Minimums:15-20 yds.
Incorrect Info Let us know.