Wool/wool Blends Suppliers.
Importers of better quality 100% wool gabardines, crepes, double wools, flannels & suitings. Stock program with over 50 colors in inventory. Features super 100's,110's,120's,130's,150's. Luxurious qualities. Alpacas, angoras, camel hairs, cashmeres & silk/wool blends.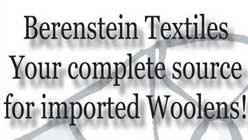 100% Australian Merino Worsted Wool & Merino Worsted Wool blends in gabardine, flannel, crepe, satin gabardine, cavalry twill, pique, tropical, & fancies in checks, plaids, tartans & stripes & herringbones. Fabrics for costumes, opera, theatre & television. Domestic manufacturer.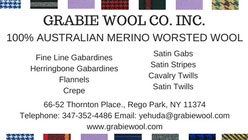 Tweed, flannel, fleece, serge, gabardine, melton, textured, worsteds, tropical weights, solids, yarn-dye plaids, flannels, plush wools, coatings & military fabrics in wool & wool blends. Domestic. Cater to mens coats, uniforms & headwear. Jobber.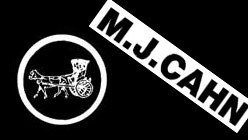 Tweeds, sweater knits, boucles, y/d plaids, y/d checks & more. Domestic & import from Asia. Cater to the men's, women's, junior's & children's markets. Moderate price points.
Since 1903 Fishman s Fabrics offers an extensive collection of woolens. Large USA inventory with continuity. Wool gabardines, wool crepes, Silk and wool, super 120 s . Also, a large selection of men s suitings from Biella, Italy. Both closeouts and repeatable. Expert knowledge in custom colors and textile sourcing. www.fishmansfabrics.com
European Collections catering to Couture, Designer, Bridal, Interior & Accessories markets. Collection of allover embroideries, sequins, crystals, foil applications & laser techniques. Rep Jakob Schlaepfer & Filtex-St. Gall. Swiss Made
Wool and wool blended fabrics. Imports from Europe and Asia.
High quality polyester worsted wool blends at low prices. Domestic. Jobber. Cater to all markets.
One of the largest resources for apparel & specialty textiles. Worsteds, woolens & blends. Alpaca, camel hair, lambswool, melton, cool wool, coatings, tweed, flannel, gauze, crepe, doublecloth & more. Mill. Moderate to bridge price points.
Wools & poly-wool blends in solids, plaids, stripes & jacquards. Represent mill from Bulgaria. Cater to men's and women's markets.
100% cashmere & blends, 100% camel hair & blends, angora, cashmere & camel fancies, cashmere knit. Natural & piece-dyed colors. Mill is located in China. Cater to high end mens & womens sport jackets, separates & outerwear markets.
Angora, boucle, crepe, camel hair, alpaca, cashmere, cool wool, flannel, gabardine, melton, mohair, tweed, tropicals & more in wool & blends. Jobber. U.S. & import. Cater to mens & womens suit, coat & career markets.
Supplier of eco-fabrics thoroughly meeting researched standards of environmental consciousness. Feature innovative, novelty and high-performance textiles, including eco-friendly faux leather, upholstery, fire-resistant, outdoor, Crypton, Nano-Tex and GreenShield fabrics. Made from bamboo, eco-wool, recycled content and organic cottons. Many MBDC cradle-to-cradle certified fabrics, also offer points toward LEED certification. Cater to the contract textile, upholstery, drapery, interior, residential and hospitality fabric markets.
Fabrics for all aspects of the public service and career market. Classic worsted wools to heavy-duty waterproof breathable fabrics.
Wools, silk/wools, linen/wools, poly/wools & viscose/wools in 9 to 24 oz. weights. Agent. Domestic & import from Europe, Asia & South America. Cater to menswear, womenswear & overcoat markets.
Wool & various blends in suitings, flannel, tweeds, melton, crepe, coatings, novelty, worsted, boucle, yarn-dyes & cashmere from Italy. Moderate to designer mens, womens & kids sportswear markets.
Stock 100% wool, polyester and wool blends, 100% polyesters, polyester and cotton blends and all cotton fabrics - both woven & knit in a wide range of colors. Cater to the uniform market.
One of the largest fabric distributors in the USA for men's clothing. We offer stock supported programs in wools, wool blends & cottons with low minimums from our warehouse in NJ. We also rep several of the finest mills in the world & have offices in Canada, England & China.
Representing mills from Italy, featuring wool solids, jacquards, novelty.
All types of wool & wool blend suitings, coatings, solids & novelties. Domestic & import from Italy, Eastern Europe & more. Cater to mens & womens moderate & better markets. Jobber & importer.
Manufacturer of vicuna, worsteds, cashmere, camel hair, silk blends, alpaca, flannel, cool wool & tropical weights. Cater to mens & womens better to designer sportswear, coat & suit markets.
Full service textile company specializing in worsted wool fabrics. Super 100s to 140s fine merino fabrics for suits. Meltons, velour, plaid. Brushed fabric for outerwear. Fine wool suits. Source globally from 35 countries, specialize in free trade area.
Worsted wools, wool/cashmere, wool/rayon & wool/silk blends. Cater to high end mens & ladies wear markets. Agent for mills in Italy, Spain & South America.
Stock organic cotton, bamboo, hemp, tencel, soy and wool fabrics. Carry organic fleece, sherpa, terry, jersey, velour, flannel, denim, knits, lawn, canvas, muslin, merino wool. All fabrics carry at least one eco-certification. No minimums for production. Represent Canadian, US and Chinese mills of organic fabrics.
Manufacturer of linens, cottons, jacquards. Cater to mens & womens to designer sportswear, coat & suit markets.
Virgin wool & virgin cashmere mixed with nylon for the coat, suit & sportswear markets. Imported from Germany
100% wool, wool blends and wool/lycra. Cashmere, angora, alpaca, cashmere/silk from Italy. Mill rep. Cater to better mens and womenswear markets.
Wool & blend suiting, flannel, tweed, textured, yarn-dyed, boucle, challis, jersey, crepe, worsteds & novelties. Converter. Domestic & import from Italy, India & Asia. Moderate to better markets. Garment packages. Showroom appt only: 40 W. 37th St, Ste 701, NYC 10018.
Full line of imported wool fabrics in piece & yarn-dyes. Moderate to bridge.
All wool & wool blended fabrics in piece & yarn-dyes. Cater to sportswear, outerwear & coating fabrics. Domestic mill established 1830.
Bottom weight/coat weight fabrics in wool, wool/silk, lambs wool and casmere blends. Also, novelties, tweeds, boucles, chenille, printed wool & crepe. Mill Rep. Import from Italy. Cater to the dress & sportswear markets. Better to designer.
100% wool and wool blends, twills, herringbones, gauze, knits & novelties. In-stock program. Domestic & global distribution. By appointment only.