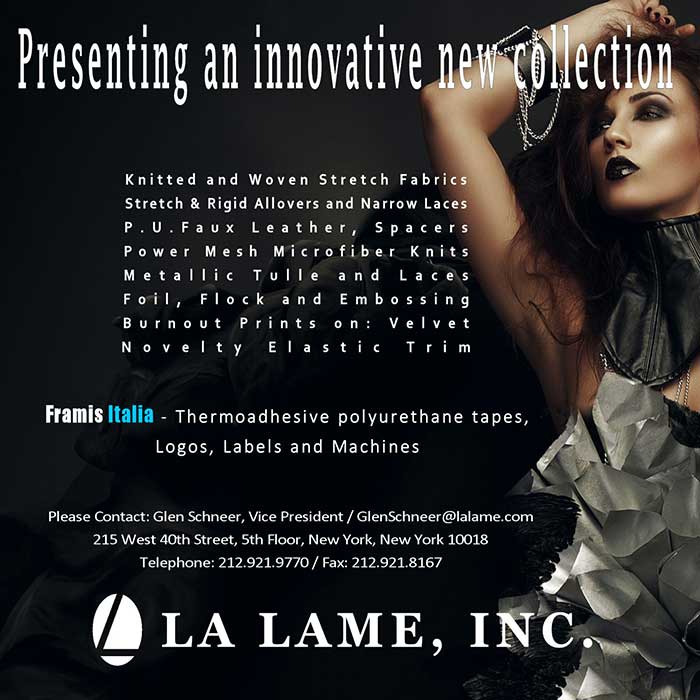 215 West 40th Street , 5th Floor
New York NY
Glen Schneer, Vice President e-mail
212 921 9770 View Google Map

Complete line of all types of stretch novelty knits. Lots of texture, surface and metallic effects. Spacers/Scuba, Neoprene, Performance. Domestic & imports from Europe & Asia. Cater to all markets.
Minimums:500-1000 yds.